We are now making all our main Sunday services available online ... choose from recent ones! www.spcbalsall.church/service/
If you want to speak to someone at the church, please phone Moira on 01676 532389 or our Churchwarden Chris on 01676 532793 - or email us on spcbalsall@gmail.com
"Ending Covid Restrictions" - report of an 'Extra-ordinary' meeting of the PCC
Members of our community and congregation may have questions about the re-opening of the Church in which we shall be following the guidelines set out by Church of England.
The Church of England and the Diocese of Birmingham have left the decisions, as to how and when individual churches can return to more open worship, down to the individual PCCs under guidance from their parishioners. With this in mind an extra-ordinary meeting of the PCC was convened on Wed 21st July 2021 for this purpose.
The general consensus of opinion from those at the meeting and from those who had sought the views of the congregation was that we should continue in the same way as we have been over the past 18 months by social distancing in the same fashion and continue to offer live-streaming of the church services. However, there were certain topics that had been raised for further consideration specifically relating to St Peter's. The issues that were thought relevant were as follows; social distancing, singing, the wearing of masks, after service coffee and Evensong.
Social Distancing: It was felt that the configuration of the seating should remain as it is at the moment. This will encourage social distancing and also the system for receiving communion will remain while this is in place. Furthermore, the names of those attending the services will still be taken and the recommendation of hand sanitisation will be offered to all to those entering the Church.
Masks: As this is now not obligatory it was felt that we should still encourage these to be worn, unless there is an underlying reason for them not to be. For those who are unable to wear a mask it would be prudent for them to be seated either in the front row of seats or in the baptistery to reduce the risk to them and others. As with social distancing we are aware that not everyone is in the same position and as some may be more vulnerable than others, we hope this will encourage them to return to worship
Singing: It has been decided that singing will return but only if one is wearing a mask. As we have no adequate research into aerosol spread through singing it would be sensible to prevent as much as possible by wearing a mask whilst doing so. Kim has indicated that choir practice is to be started again and soon we will be able to offer the choral Eucharist at the 9.30 service. However, we will still continue to offer a said Eucharist for the 11.00 services when they occur and on Wednesdays at 10.30.
Evensong: Evensong will be restored but with the same provisos, of social distancing and mask wearing.
Coffee: It was felt that this social element should be restored as soon as is practicable. Obviously, there are a number of issues to be considered which may mean a different approach but in essence volunteers are being sought to implement this.
In essence we are trying to return to a way of worshiping that will appeal to all of our congregation whilst taking into account the divers needs and desires of us all. Over the next months and even years we may be able to return to the ways of pre-pandemic but at the moment we feel the right approach is to continue being cautious but also being as inclusive as we can be.
Graham Buckingham-Underhill on behalf of St Peter's PCC
Church Members - please note: We now have a Baptistry calendar
If you wish to use the Baptistry or Church for any event except Sunday services, please contact Christine Hornsby on 01676 532793 or stphall@btconnect.com and your date and time can then be booked onto the calendar, hopefully saving crossed lines and any mix up with bookings!
@@@@@@@@@@@@@@
We continue to stand with our friends and neighbours in the less-advantaged world, to fight for justice and against the climate disaster that is approaching - and which will hit them hardest and first. We ask for your prayers, your contributions of cash, and your support in campaigns and action. We ask for your support for the churches' lobbying of the COP26 meeting of world leaders later this year. To watch a short video about the issues and what Christian Aid is doing,
'Watch this space' for updates.
We know that people cannot always get to church or don't have cash with them, so we have installed a "contactless" donation point in church. If you want to give thanks or support our work 'online', (as we are growing our 'virtual' congregation!) you can also donate by Clicking on this link - have your card handy!
Please see our 'Contact Us' and 'Social Media' pages, and email or phone us, if you need pastoral or spiritual support and we'll do what we can. If you want to get our weekly newsletter, please drop us an e-mail. Just keep watching these pages and following our social media - www.twitter.com/spcbalsall or www.facebook.com/spcbalsall ...
For the latest news on COVID in our Parish click here to see Andrew Burrow's latest Update
You will also be very welcome to come to the church for Communion and Private Prayer on Wednesdays between 10:00 and 11:00am, when you can also leave Foodbank gifts for Helping Hands - and of course the online services are 'in your own time'! (Or you can join us in person on Sundays - email for a link or see the weekly newsletter).
NB The email address for the Vicar has changed: please contact him at Spcbalsall@outlook.com
"Daily Hope", a free national telephone line, offers music, prayers and reflections as well as services from the Church of England at the end of the phone, 24 hours a day on 0800 804 8044
Welcome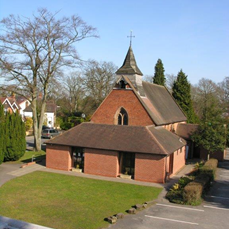 This is the homepage for the church of St Peter Balsall Common. We are a friendly, inclusive neighbourhood church with services, faith & social events for all ages & life-stages.
In these pages we set out our values and activities, tell people who we are and what we are about, and invite you to join in. You can click on the boxes at the bottom of the page for 'newsletters' and forthcoming events. Where there is different colour text, or sometimes underlined text we provide 'hot links' that go directly to the information.
More information at http://www.Facebook.com/SPCBalsall where you will find updates about sudden and unexpected changes of plan, as well as reminder of regular and special events and regular updates also appear on www.twitter.com/spcbalsall . If you prefer a longer read, our monthly Magazine 'The Key' is also now available on-line as a .pdf file! You can read it here online! Please let us know if you do, so we shall know that this is valued, and might remember to update it more regularly!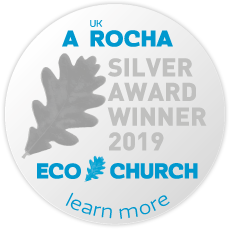 St Peter's stands on the south-west edge of the growing 'village' of Balsall Common, but aspires to be at the heart of the community and to bring the message of Christ to all who live nearby. We have social activities for all ages, including 'mothers and toddlers', older people, and young people. We extend a welcome to all who want to learn more about our faith, or to join our activity. You may already have come to one of our social events, or have had a visit one Saturday in our 'Say One for Me' programme - but if you have not and don't know us, we'd love to meet you!
Our church has tried to be accessible to everyone. We have a level floor (no steps!), comfortable chairs, a modern audiovisual and livestream system and acoustic loop (and wifi!) and a bright interior! As far as possible, we seek to be Inclusive, Dementia friendly and Aware of autism (neurodiversity).
We hope our services combine a warm welcome and an informal feel with proper reverence and worship and activities for Youth & Children. With the local Methodist Church, we also provide outreach services at the Harper Fields Care Home, on one Friday morning every month. (During COVID we have been offering a weekly "Online" service by Zoom, which has been well attended by the residents, who asked for it.) We do not believe that 'church' is only for Sunday, so have lots of things for different age groups on a variety of weekdays as well.
Please feel free to visit our church and become part of all this, too!
NB: Safeguarding.
We take issues of child protection (and the protection of vulnerable adults) very seriously. If you have a concern, you can find our policies and contact details here.
Registered Charity in UK: # 1184291