We are opening! Click on this link!
Following new guidance, we are now able to open our church buildings again. We Restarted our 9:30 Communion services on 2nd August! And if you have been joining us online during lockdown, you will be very welcome to join us in church over the coming months if that's right for you. We do not intend to turn people away - we are planning for an 'overflow'!
'Watch this space' for updates.
Please see our 'Contact Us' and 'Social Media' pages, and email or phone us, if you need pastoral or spiritual support and we'll do what we can. If you want to get our weekly newsletter, please drop us an e-mail. Just keep watching these pages and following our social media - www.twitter.com/spcbalsall or www.facebook.com/spcbalsall ...
For the latest news from our friends in Malawi, Click here to see our 'Malawi' page!
We look forward to you joining us at 9:30 on Sunday! 💒 (or at any time after that).
NB The email address for the Vicar has changed: please contact him at frpeterwt@outlook.com
Welcome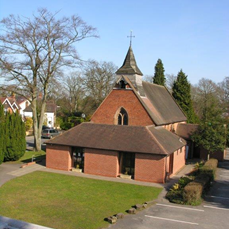 This is the homepage for the church of St Peter Balsall Common. We are a friendly neighbourhood church with services, faith & social events for all ages & life-stages.
In these pages we set out our values and activities, tell people who we are and what we are about, and invite you to join in. You can click on the boxes at the bottom of the page for 'newsletters' and forthcoming events. Where there is different colour text, or sometimes underlined text we provide 'hot links' that go directly to the information.
More information at http://www.Facebook.com/SPCBalsall where you will find updates about sudden and unexpected changes of plan, as well as reminder of regular and special events and regular updates also appear on www.twitter.com/spcbalsall . If you prefer a longer read, our monthly Magazine 'The Key' is also now available on-line as a .pdf file! You can read it here online! Please let us know if you do, so we shall know that this is valued, and might remember to update it more regularly!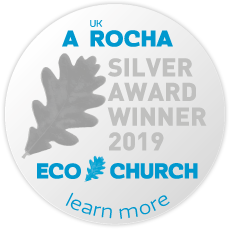 St Peter's stands on the south-west edge of the growing 'village' of Balsall Common, but aspires to be at the heart of the community and to bring the message of Christ to all who live nearby. We have social activities for all ages, including 'mothers and toddlers', older people, and young people. We extend a welcome to all who want to learn more about our faith, or to join our activity. You may already have come to one of our social events, or have had a visit one Saturday in our 'Say One for Me' programme - but if you have not and don't know us, we'd love to meet you!
Our church has tried to be accessible to everyone. We have a level floor (no steps!), comfortable chairs, a modern audiovisual system and acoustic loop (and wifi!) and a bright interior! As far as possible, we seek to be dementia friendly and aware of autism (neurodiversity).
We hope our services combine a warm welcome and an informal feel with proper reverence and worship and activities for Youth & Children. With the local Methodist Church, we also provide outreach services at the Harper Fields Care Home, on one Friday morning every month. We do not believe that 'church' is only for Sunday, so have lots of things for different age groups on a variety of weekdays as well.
Please feel free to visit our church and become part of all this, too!
NB: Safeguarding.
We take issues of child protection (and the protection of vulnerable adults) very seriously. If you have a concern, you can find our policies and contact details here.
Registered Charity in UK: # 1184291