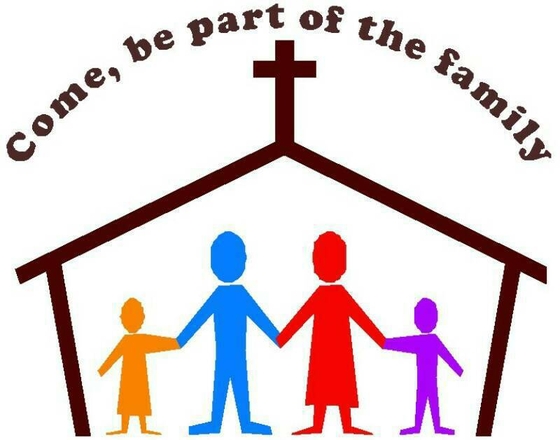 We also upload the latest news from our friends in Malawi, as they are sent to us, to these pages.
To save time, we now post the News-sheet directly to this page: (Email us if you want a personal update mailed directly to you.)

Welcome to St Peter's Newsletter for the week beginning June 28th 2023
Contents

Worship

What's on this week

Next week's services

For your daily prayers

Parish Notices – including "Getting a new vicar"!

Eco tips


If you have anything to be included next week, please get it to Margaret Eyre by 09:30am Thursday
Worship on this
PENTECOST SUNDAY

The liturgical colour is red
9:30am All Age Communion

led by Sue Restall

To follow the service from your home,

click on this link after 09:20 – it will open in YouTube

https://youtube.com/live/6QoDjCzaGU0


BIBLE READINGS

Acts 2: 1-21

1 Corinthians 12: 3b-13

John 20: 19-23

COLLECT
Holy Spirit, sent by the Father,

ignite in us your holy fire;

strengthen your children with the gift of faith,

revive your Church with the breath of love,

and renew the face of the earth,

through Jesus Christ our Lord.

'Livestreamed' services can be accessed at any time thereafter by visiting the church 'access' page to find the links for services
www.spcbalsall.church/service/

What's on at St Peter's this week

THURSDAY
2.00pm- 4.00pm Warm Welcome 'Drop-in' including a selection of activities and refreshments, everyone is welcome.

SERVICES for NEXT SUNDAY

9:30am Sung Eucharist led by Sue Restall

11:00am Informal Service

6:00pm Evensong

For your daily prayers
This week we are asked prayerfully to remember:

Readers and lay leaders; midwives & maternity units; residents of Tidmarsh Close & Child Oaks Close; single parent families

those who are ill, struggling or recovering, including: Joyce Marlow, John Sleath, Barry Standley, Joy Webster, Jean Mauger, Bob Cashmore, George Badger,David Leighton,Melissa Dubar, Patricia McCall, Yvonne Gorton,Janet Jenks, Gillian Lee & Judith Smith

those who have died recently:John Cotterall, Rodney Agutter,Dorothy Oliver and Peter Greasley

those whose anniversary of death occurs at this time: Pip Philips, Norman Noakes

please continue to pray for those of our congregation who cannot worship with us due to poor health or infirmity

+++++++++++++++++++++++++++

PARISH NOTICES

"GETTING A NEW VICAR"!

The PCC has set up a working group to prepare a "Parish Profile" which the Diocese will use as part of its process to advertise the vacancy and find a new Incumbent to take on the role of our Vicar. This will describe our church and village, and our hopes for the future. We want this to be a joint project, which will reflect the hopes and aspirations of our congregation and the challenges and opportunities that the future of Balsall Common will present. Please let us know what your thoughts are! You can speak to Christine Hornsby, Sarah Roth, Amy Kershaw, Rosemary Birse, Rachel Westwood, Bryan Marlow or Mark Johnson or email your thoughts to spcbalsall@gmail.com - all comments will be treated in confidence. (Or indeed, you could speak to *any* member of the PCC).

A Big Thank You!
Many thanks to all of you who supported Chris and Eileen's Beetle Drive on Saturday 20th May, either by attending the event or by giving donations or raffle prizes. It was a fun evening enjoyed by all. We raised £252.10 towards vital church repairs.

CHRISTIAN AID WEEK - Last chance to donate to our own St Peter's Envelope for Christian Aid Week …. Next week we hope to bring you the total!

If you have not yet donated, there are some envelopes for cash or cheques at the back of church, and also you can scan the QR code below or click on the link, and make an online donation using your debit or credit card! Please remember to fill in the 'Gift Aid' section if you can (if you pay *any tax*!) as this boosts your gift by 25% at no cost to you.https://envelope.christianaid.org.uk/spcbalsall/
or

(if its easier)

or use your phone/tablet to scan the QR Code
MALAWI CONTAINER – We will be packing the Container on Friday 16 June.Please contact Claire if you can help.Packing will start at 1 pm but not everyone needs to come at this time. It is often helpful to have some arriving later so the early shift can have a rest.
A notice listing requirements can be found at the back of church or collected from Claire.

DONORS – If you are bringing items please confirm with Claire as space needs to be booked.

Donations towards cost are also welcomed.It costs £7 per cu ft to send our goods.

Claire Laland – clmap18@gmail.com

HELPING HANDS need any contributions you can make. Their stocks are very low due to increased demand and they welcome and thank you for all support. Items in particular demand are UHT milk, toiletries and any tinned goods
CHAPEL of UNITY - Churches Together in Balsall and Berkswell (CTBB) are organising a visit to the Chapel of Unity in Coventry Cathedral.This will include a conducted tour of the Chapel and information about its history.It will be on Tuesday 20 June at 2 pm.After the tour you are invited to stay for Evensong if you wish.The tour is preceded by a prayer meeting at 1:05pm – this is not part of the tour but you are also welcome to join this if you so wish.If you would like to join this visit, please give your name to Claire Laland as numbers will be limited.Alternatively email Claire on clmap18@gmail.com


COPING WITH BEREAVEMENT?

Trying to work through a bereavement? Working through grief and the loss of a loved one takes a long time. Our Bereavement Care Group are running a 4-week course where we journey through this together.

This course is for any person who is bereaved, whether recently or dating back several years.

On Monday evenings from 6:45pm to 8:45pm, starting on 5th June & running till 25th June. In the lounge/ Baptistery.More details from Margaret: 01926 484728 or Moira: 01676 532389

Email: spcbalsall@gmail.com

SAVE THE DATE! St Peter's Church Family Barbecue - at Templars Cottage, will be on Sunday 9th July from 1:00 onwards.

THIS WEEK'S TIP

In your garden as the soil warms up, plant out some of the more tender crops and some can be sown directly.

Don't forget that plants you have started off in the greenhouse, conservatory or windowsill need to be 'hardened off' by moving them outside or into a cold frame for the day before returning then indoors for protection overnight. Do this over a few days and then plant into their growing space when there are a few days of good weather predicted.

(A plant that has been through the 'hardening off' process is less vulnerable. Its leaf cells have been strengthened by the gradual change in temperatures, and they're also less likely to sustain heavy damage from pests as their cell structures have had time to toughen up).

Please share your tips and good ideas with everyone - email them to Rachel Westwood our ECO church leadRachel230westwood@btinternet.com or the editor mgoodmaneyre@aol.com

More NEWS and updates on the website – at http://www.spcbalsall.church/news/
#############################################################
St Peter's Service Diary for January to March 2022 (One day when time permits, this will be updated!)
JANUARY
| | | |
| --- | --- | --- |
| Sunday 2nd | 9.30am Sung Eucharist | 6.00pm Choral evensong |
| Sunday 9th | 9.30am Sung Eucharist | 11.00am Lighthouse |
| Sunday 16th | 9.30am SWITCH | 11.00am Holy Communion with Hymns |
| Sunday 23rd | 9.30am All Age Communion | |
| Sunday 30th | 9.30am Café Church | 11.00am Holy Communion with Hymns |
FEBRUARY
| | | | |
| --- | --- | --- | --- |
| Sunday 6th | | 9.30am Sung Eucharist | 11.00am Navigate 6.00pm Choral Evensong |
| Sunday 13th | | 9.30am Sung Eucharist | 11.00am Lighthouse |
| Sunday 20th | | 9.30am SWITCH | 11.00am Holy Communion with Hymns |
| | | | |
| Sunday 27th | | 9.30am All Age Eucharist | |
MARCH
| | | |
| --- | --- | --- |
| Weds 2nd - Ash Wednesday | 10:30am Communion | 8:00pm Sung Eucharist & Ashing |
| Sunday 6th | 9.30am Sung Eucharist | 11.00am Navigate 6.00pm Choral Evensong |
| Sunday 13th | 9.30am Sung Eucharist | 11.00am Lighthouse |
| Sunday 20th | 9.30am SWITCH | 11.00am Holy Communion with Hymns |
| Sunday 27th Mothering Sunday | 9.30am All Age Eucharist | |
DO let us know if you read this online, please! (We do not actually charge for this service - but donations are always welcome!)
We are using the 'LYCiG' prayer - Leading Your Church into Growth - at the start of all our services and meetings. We hope that all our followers and readers of this page will say this prayer with us!
God of Mission Who alone brings growth to your Church, Send your Holy Spirit To give vision to our planning, Wisdom to our actions, And power to our witness, Help our church to grow in numbers, In spiritual commitment to you, And in service to our local community, Through Jesus Christ our Lord
ANNUAL MEETING to save paper & printing the PCC have agreed to make the annual reports available online. If you need a 'hard copy' for yourself, please ask - but you can go to the website … www.spcbalsall.church/AGM21/ ... - and there is also a full set of reports from the 2019 and 2020 Annual Meetings available through the site, for those who might want to know what was said before!
..................................................................................................................
You might be interested in seeing the video, when the puppets 'reinterpreted' the story of the first Easter. We have developed quite a library of these Puppet Gospel videos - let us know if you'd like to see them!
You might use the 'Events' on this site to see some of the things we are planning in the future.
For regular updates, see our Facebook and Twitter posts! We even have an Instagram page (a work in progress!) @spcbalsall for all of these.
You can find more information elsewhere on the site, but the Puppet Show at last year's Easter Celebration was so good we have left a photograph of it here! Look at 'Recent Events' for more, or the Facebook page to see the video! (This was one we did earlier but we have kept for the sake of history)
News from previous years
The 'new' monthly afternoon service which we call 'Lighthouse' has been MOST successful - pictures on Facebook. Why not come to the next one? (Our Pet Service ....) We also hold other less formal services including 'SWiTCH' (usually in the church Hall, at 9:30 on the Third Sunday of every month when it is our main service), and 'Café Church', usually on the 'Fifth Sunday' of the month (when there is one).
Here are a few items from 'ones we did earlier'. Some can also be found on links to other events like this one!
Earlier last year, some of us were (as you can see) at Birmingham Central Mosque with our friends from many faiths and Christian churches, to show solidarity with those from the Muslim community being targeted by Pegida and others.
And we also welcomed a lot of children and their pets (or cuddly toys) to the Pet Blessing Service at the end of January