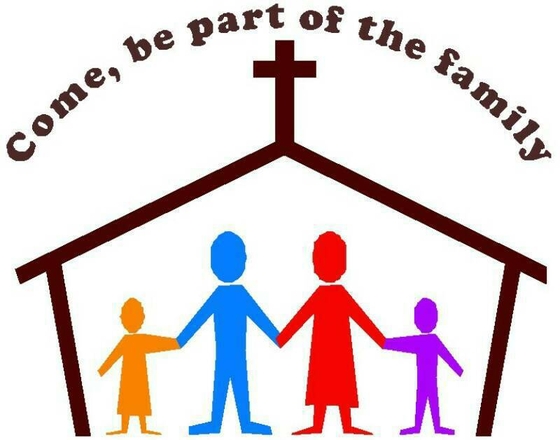 We also upload the latest news from our friends in Malawi, as they are sent to us, to these pages. Our friend Agnes has recently written to us, following the announcement of the death of the Queen, to share our sorrow and join our prayers:
She writes: Hello how are you over there? Sad to hear about the death of the Queen, she was such a humble and lovely Queen. Loved by many. Malawi is one of the Commonwealth countries, so we mourn with you and in Malawi we have one of our referral hospital named after her, it is called Queen Elizabeth Central Hospital situated in Blantyre. Our Prayers are with you all over there
. May Her Soul Rest In Eternal Peace.
We have replied to tell her about the amazing community response to our church's opening and book of condolence.
To save time, we now post the News-sheet directly to this page:
The On-line St Peter's News: September 25th 2022
If you have anything to be included next week, please get it to Margaret Eyre by 09:30am Thursday.
mgoodmaneyre@aol.com
Welcome to
St Peter's
Fresh Fruit and Veg HARVEST FESTIVAL!
on this
15th Sunday after Trinity
The liturgical colour is green
TODAY @ 09:30am we celebrate a fresh fruit & veg Harvest Festival
with Communion and Children's Church
We shall be blessing YOUR gifts of fresh produce, which will be taken up to the Narthex Foodbank at St John's, Sparkhill, where they are looking forward to an opportunity to enliven the diet of tinned and dried foods they usually have to offer! Many of their clients cannot afford such luxuries, and do enjoy the variety we can add to their diet. Any surplus will be used in the 'soup kitchen' the church also runs. Every year they tell us how glad they are to have these gifts. (Dried and canned foods are also welcome!! These will be taken to the Helping Hands foodbank in Solihull, where the need is also great.)
Please bring your gift of fresh produce or leave them in church on Saturday.
click on this link after 09:20 – it will open in YouTube
BIBLE READINGS
Deuteronomy 26: 1-11
Philippians 4: 4-9
John 6: 25-35.
COLLECT
Eternal God,
you crown the year with your goodness
and you give us the fruits of the earth in their season:
grant that we may use them to your glory,
for the relief of those in need and for our own well-being;
through Jesus Christ your Son our Lord,
who is alive and reigns with you,
in the unity of the Holy Spirit,
one God, now and for ever.
'Livestreamed' services can be accessed at any time thereafter by visiting the church 'access' page to find the links for services
www.spcbalsall.church/service/
What's on at St Peter's this week
MONDAY
12 noon - Funeral of Jean Thomson in church
WEDNESDAY
10:30am Holy Communion -an opportunity for a quieter, less crowded and later service.
FRIDAY
1:30pm - 3:00pm TEENY TINIES & TODDLERS in the hall, with refreshments!
SERVICES for NEXT SUNDAY
9:30am All Age Communion Service
6:00pm Evensong
Both services will be led by Sue Restall
For your daily prayers
This week we are asked prayerfully to remember:
Churches working with the homeless; political prisoners; restaurants & catering services; countries at war everyone.
those who are ill, struggling or recovering, including: Joyce Marlow, John Sleath, Barry Standley, Joy Webster, Jean Mauger, Bob Cashmore, David Deanshaw & George Badger
those who have died recently: Mike Lawrence, Philip Ramsden and Jean Thomson
those whose anniversary of death occurs at this time: Dorothy Chattaway, George Hipkiss, Eric Lyons, Brenda Bennett, Leonard Wilson, Lawrie Bagness, Mair Mosford, John Hedley, Sue Ramsey, John Hicks, Frank Newton, Olive Cameron, Enid Walton, Joan French, Tony Waring
please continue to pray for those of our congregation who cannot worship with us due to poor health or infirmity
+++++++++++++++++++++++++++
PARISH MATTERS
VOLUNTEERS NEEDED TO JOIN OUR 'OPEN THE BOOK' TEAM.
What is 'Open the Book?' Under the auspices of The Bible Society, a group of volunteers from our local churches go into primary school assemblies to read and act out Bible stories, using the Lion Storyteller Bible.
Why do we do it? Those of us who take part really enjoy this activity. The enthusiasm of the primary school children is infectious and we feel that it is important to ensure that Bible stories are told to young people. We are not there to teach, just to share the wonderful stories.
CAN YOU HELP? Since the Covid pandemic we have not been able to visit schools but now we feel it is the right time. Balsall Primary School have expressed an interest in our return so that is where we hope to start sometime near to Christmas.
We need more people to join our team as several members are unable to join us again for various reasons.
If you are interested in joining us and would like to know more, please contact Eileen Lamb on 01676 534948 or emlamb41@gmail.com There will be a meeting of all interested people at St Peter's Church within the next few weeks the date of which is to be decided but you will be notified of this when it is confirmed.
Please consider joining us, it is such a worthwhile activity and we receive as much, if not more than we give.
FAIRTRADE - the Stall will be open at Coffee after 9:30 services - we shall soon be taking orders for Advent Calendars, Christmas Cards etc, and have a few 'gift idea' catalogues available!
KNITTING FOR MALAWI AND BIRMINGHAM HOSPITALS: after reading in The Bugle about the knitting project at St Peter's Church (coordinated by St Peter's Mothers' Union) we had a fantastic response both from those at St Peter's Church and from the community. So much so that we are having a problem storing everything until either the next container goes to Malawi or a hospital requests them. Could you help with storage please? This would need to be indoors as we feel they would get too damp in a garage.If you can help, please speak to Claire Laland or Alison Bennett.
Claire Laland, St Peter's Mothers' Union - clmap18@gmail.com
MESSAGE FROM THE BEREAVEMENT GROUP
Although you may not have known the Queen personally, it's completely normal to feel upset that she has died. Due to her lengthy and significant service and presence in public life, it may feel as if something fundamental about the world has shifted forever.
The death of someone in the public eye can also remind us of our own more direct losses and bereavements, bringing those feelings back into sharp focus. This may be an especially difficult time for anyone who has experienced a bereavement recently or some time ago, or anticipating a bereavement soon.
Not everyone will be affected in the same way or feel the same way about Her Majesty's death. There is no rule about how you should feel at this time, just as there is no right or wrong way to grieve.
If this is a difficult time for you, the Bereavement Group is here is help – contact us on 01926 484728 or email mgoodmaneyre@aol.com
Narthex Volunteers
HELPING HANDS
Please keep your generous gifts coming. At the moment, as well as all the usual items they especially need jam, biscuits and toothbrushes. Thanks for your continuing support.
More NEWS and updates on the website – at http://www.spcbalsall.church/news/
++++++++++++++++++++++++
What's on at St Peter's in September
Informal Church gatherings
18th September 9:30am SWITCH including a baptism
'Let the children come to me'
24th September 9:30am Fresh Fruit and Veg Harvest with Communion and Children's Church
Communion Services
4th,9th,24th September 9:30am Sung Eucharist
Each Wednesday 10:30am Mid-week Said Communion
St Peter's Service Diary for January to March 2022 (One day when time permits, this will be updated!)
JANUARY
| | | |
| --- | --- | --- |
| Sunday 2nd | 9.30am Sung Eucharist | 6.00pm Choral evensong |
| Sunday 9th | 9.30am Sung Eucharist | 11.00am Lighthouse |
| Sunday 16th | 9.30am SWITCH | 11.00am Holy Communion with Hymns |
| Sunday 23rd | 9.30am All Age Communion | |
| Sunday 30th | 9.30am Café Church | 11.00am Holy Communion with Hymns |
FEBRUARY
| | | | |
| --- | --- | --- | --- |
| Sunday 6th | | 9.30am Sung Eucharist | 11.00am Navigate 6.00pm Choral Evensong |
| Sunday 13th | | 9.30am Sung Eucharist | 11.00am Lighthouse |
| Sunday 20th | | 9.30am SWITCH | 11.00am Holy Communion with Hymns |
| | | | |
| Sunday 27th | | 9.30am All Age Eucharist | |
MARCH
| | | |
| --- | --- | --- |
| Weds 2nd - Ash Wednesday | 10:30am Communion | 8:00pm Sung Eucharist & Ashing |
| Sunday 6th | 9.30am Sung Eucharist | 11.00am Navigate 6.00pm Choral Evensong |
| Sunday 13th | 9.30am Sung Eucharist | 11.00am Lighthouse |
| Sunday 20th | 9.30am SWITCH | 11.00am Holy Communion with Hymns |
| Sunday 27th Mothering Sunday | 9.30am All Age Eucharist | |
DO let us know if you read this online, please! (We do not actually charge for this service - but donations are always welcome!)
We are using the 'LYCiG' prayer - Leading Your Church into Growth - at the start of all our services and meetings. We hope that all our followers and readers of this page will say this prayer with us!
God of Mission Who alone brings growth to your Church, Send your Holy Spirit To give vision to our planning, Wisdom to our actions, And power to our witness, Help our church to grow in numbers, In spiritual commitment to you, And in service to our local community, Through Jesus Christ our Lord
ANNUAL MEETING to save paper & printing the PCC have agreed to make the annual reports available online. If you need a 'hard copy' for yourself, please ask - but you can go to the website … www.spcbalsall.church/AGM21/ ... - and there is also a full set of reports from the 2019 and 2020 Annual Meetings available through the site, for those who might want to know what was said before!
..................................................................................................................
You might be interested in seeing the video, when the puppets 'reinterpreted' the story of the first Easter. We have developed quite a library of these Puppet Gospel videos - let us know if you'd like to see them!
You might use the 'Events' on this site to see some of the things we are planning in the future.
For regular updates, see our Facebook and Twitter posts! We even have an Instagram page (a work in progress!) @spcbalsall for all of these.
You can find more information elsewhere on the site, but the Puppet Show at last year's Easter Celebration was so good we have left a photograph of it here! Look at 'Recent Events' for more, or the Facebook page to see the video! (This was one we did earlier but we have kept for the sake of history)
News from previous years
The 'new' monthly afternoon service which we call 'Lighthouse' has been MOST successful - pictures on Facebook. Why not come to the next one? (Our Pet Service ....) We also hold other less formal services including 'SWiTCH' (usually in the church Hall, at 9:30 on the Third Sunday of every month when it is our main service), and 'Café Church', usually on the 'Fifth Sunday' of the month (when there is one).
Here are a few items from 'ones we did earlier'. Some can also be found on links to other events like this one!
Earlier last year, some of us were (as you can see) at Birmingham Central Mosque with our friends from many faiths and Christian churches, to show solidarity with those from the Muslim community being targeted by Pegida and others.
And we also welcomed a lot of children and their pets (or cuddly toys) to the Pet Blessing Service at the end of January