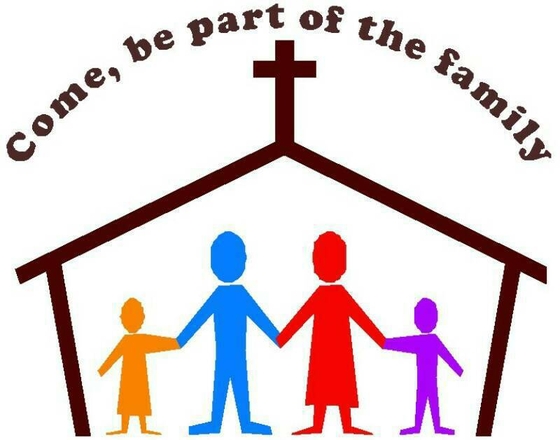 We also upload the latest news from our friends in Malawi, as they are sent to us, to these pages.
To save time, we now post the News-sheet directly to this page:
The On-line St Peter's News: January 16th 2022
If you have anything to be included next week, please get it to Margaret Eyre by 09:30am Thursday.
mgoodmaneyre@aol.com
Welcome to
St Peter's
on this
SECOND SUNDAY of EPIPHANY
The liturgical colour is white
SWITCH @ 9.30am in the Hall
We will look at the story of the Wise Men and think about what helps us get closer to Jesus and how we can help others to find Jesus
&
Holy Communion with hymns @ 11.00amin Church & 'livestreamed'
To follow the service from your home,
click on this link after 10:50 – it will open in YouTube https://youtu.be/hvpA8LJaPO4
TODAY'S BIBLE READINGS
Isaiah 62:1-561 Corinthians 12:1-11
John 2:1-11
COLLECT
Almighty God,
in Christ you make all things new:
transform the poverty of our nature by the riches of your grace,
and in the renewal of our lives
make known your heavenly glory;
through Jesus Christ your Son our Lord,
who is alive and reigns with you,
in the unity of the Holy Spirit,
one God, now and for ever.
'Livestreamed' services can be accessed at any time thereafter by visiting the church 'access' page to find the links for services
www.spcbalsall.church/service/
++++++
With more than usual ventilation in Church as a Covid precaution we do advise that you wear warm clothing!
What's on at St Peter's this week
Wednesday @ 10:30am Holy Communion
An opportunity for a quieter, less crowded and later service. All welcome
Friday 1:30 – 3:00pm TEENY TINIES & TODDLERS in the hall, with refreshments!
NEXT SUNDAY
All Age Communion @ 09:30am in Church & 'livestreamed'
Baptisms @ 11:00am in Church
UNITY SERVICE
for the Octave of Prayer for Christian Unity @ 6:30pm at Barston Church
++++++
For your daily prayers
This week we are asked prayerfully to remember:
Those who contribute to church life by reading lessons, acting as sides people etc; medical research; residents of Shenstone Drive; everyone unable to worship & all still being affected by the coronavirus.
those who are ill, struggling or recovering, including: Elizabeth Clement, Val Dunn, Yvonne Gorton, Joyce Marlow, Barbara Powell, John Sleath, Barry Standley, Amy Stevens, Joy Webster, Tom & family, Tim & Imogen, Dorothy Allcock and Jean Maguer
those who have died recently: Ray Powell, Brien Lawrence, Arthur Spencer, Margaret West
those whose anniversary of death occurs at this time Ivy Aykroyd, Audrey Charles, Nellie May Griffiths, Walter Maxim, Gillian Beck, John Hughes, Henry Saxon
please continue to pray for those of our congregation who cannot worship with us due to poor health or infirmity
REMINDER:
We are continuing to have "in person" socially distanced communion services on Sundays.
All are welcome and there will be safe, socially distanced space for all.
Please don't feel pressured to come, everyone will understand that some of our congregation will want to be cautious at this time. Services will be livestreamed (providing the technology works!) and recorded - so all have the options of attending; joining live online; or participating at their convenience later.
Need to talk?
Many people are feeling isolated at the moment, and others are anxious about family members or friends who may be ill or have died. We do try and keep in touch with as many of our congregation as we can, but if you, or anybody in the community that you are aware of, would like the opportunity to talk in confidence, please do not hesitate to phone one of us:
Fr Peter - 01676 532721;
Moira - 01676 532389; Alison - 07799 418601; or Chris - 01676 532625.
+++++++++++++++++++++++++++++++++++++++++++++++++++
PARISH MATTERS
UNITY SERVICE - There will be a service for the Octave of Prayer for Christian Unity on Sunday 23 January at 6 30 pm at Barston Church. Please do make an effort to support this service. If you have places in your car and are willing to give lifts, please let me know. Claire Laland – clmap18@gmail.com or telephone 471805. Thank you
COFFEE TOGETHER – everyone is welcome to join us on Saturday 5 February in the Jubilee from 10 30 to 12 oclock. Cakes and pre-wrapped biscuits Come and leave anytime. For more information speak to Claire Laland or Eileen Lamb. or email clmap18@gmail.com
HELPING HANDS - PLEASE keep your donations coming - the Helping Hands team in Solihull are very grateful for our contributions as many people are really struggling at the moment to feed their families and more and more people are needing to rely on the foodbanks.
AND NARTHEX continue to be grateful for your donations of household items for the refugees and homeless.
More NEWS and updates on the website – at http://www.spcbalsall.church/news/
St Peter's Service Diary for January to March 2022
JANUARY
| | | |
| --- | --- | --- |
| Sunday 2nd | 9.30am Sung Eucharist | 6.00pm Choral evensong |
| Sunday 9th | 9.30am Sung Eucharist | 11.00am Lighthouse |
| Sunday 16th | 9.30am SWITCH | 11.00am Holy Communion with Hymns |
| Sunday 23rd | 9.30am All Age Communion | 11.00am Baptisms |
| Sunday 30th | 9.30am Café Church | 11.00am Holy Communion with Hymns |
FEBRUARY
| | | |
| --- | --- | --- |
| Sunday 6th | 9.30am Sung Eucharist | 11.00am Navigate 6.00pm Choral Evensong |
| Sunday 13th | 9.30am Sung Eucharist | 11.00am Lighthouse |
| Sunday 20th | 9.30am SWITCH | 11.00am Holy Communion with Hymns |
| Ash Wednesday 23rd | 10.30am Holy Communion | 8.00pm Sung Eucharist |
| Sunday 27th | 9.30am All Age Eucharist | |
MARCH
| | | |
| --- | --- | --- |
| Sunday 6th | 9.30am Sung Eucharist | 11.00am Navigate 6.00pm Choral Evensong |
| Sunday 13th | 9.30am Sung Eucharist | 11.00am Lighthouse |
| Sunday 20th | 9.30am SWITCH | 11.00am Holy Communion with Hymns |
| Sunday 27th Mothering Sunday | 9.30am All Age Eucharist | |
DO let us know if you read this online, please! (We do not actually charge for this service - but donations are always welcome!)
We are using the 'LYCiG' prayer - Leading Your Church into Growth - at the start of all our services and meetings. We hope that all our followers and readers of this page will say this prayer with us!
God of Mission Who alone brings growth to your Church, Send your Holy Spirit To give vision to our planning, Wisdom to our actions, And power to our witness, Help our church to grow in numbers, In spiritual commitment to you, And in service to our local community, Through Jesus Christ our Lord
ANNUAL MEETING to save paper & printing the PCC have agreed to make the annual reports available online. If you need a 'hard copy' for yourself, please ask - but you can go to the website … www.spcbalsall.church/AGM21/ ... - and there is also a full set of reports from the 2019 and 2020 Annual Meetings available through the site, for those who might want to know what was said before!
..................................................................................................................
You might be interested in seeing the video, when the puppets 'reinterpreted' the story of the first Easter. We have developed quite a library of these Puppet Gospel videos - let us know if you'd like to see them!
You might use the 'Events' on this site to see some of the things we are planning in the future.
For regular updates, see our Facebook and Twitter posts! We even have an Instagram page (a work in progress!) @spcbalsall for all of these.
You can find more information elsewhere on the site, but the Puppet Show at last year's Easter Celebration was so good we have left a photograph of it here! Look at 'Recent Events' for more, or the Facebook page to see the video! (This was one we did earlier but we have kept for the sake of history)
News from previous years
The 'new' monthly afternoon service which we call 'Lighthouse' has been MOST successful - pictures on Facebook. Why not come to the next one? (Our Pet Service ....) We also hold other less formal services including 'SWiTCH' (usually in the church Hall, at 9:30 on the Third Sunday of every month when it is our main service), and 'Café Church', usually on the 'Fifth Sunday' of the month (when there is one).
Here are a few items from 'ones we did earlier'. Some can also be found on links to other events like this one!
Earlier last year, some of us were (as you can see) at Birmingham Central Mosque with our friends from many faiths and Christian churches, to show solidarity with those from the Muslim community being targeted by Pegida and others.
And we also welcomed a lot of children and their pets (or cuddly toys) to the Pet Blessing Service at the end of January