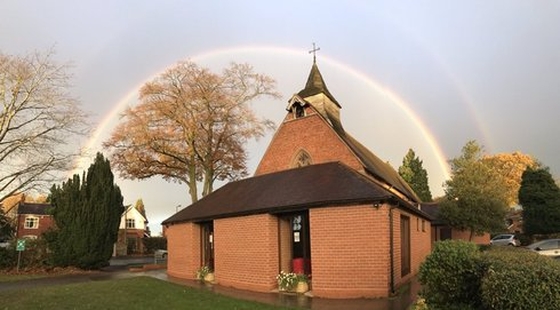 From St Peter's House
Dear All
I hope you are all keeping well and keeping safe. As we have heard from recent government briefings, the country is at a crucial stage regarding the pandemic and the situation is changing daily. Do please keep in touch with us and each other as we all 'stay at home' and please do not be afraid to contact me if you need assistance of any kind.
For this Sunday you will notice that our Lighthouse service will be online and the team is working on putting this together. We will, however, still have an "in person" Communion service at 9.30am this Sunday but please don't feel pressured to come; we perfectly understand. We will live stream the service and record it so you will have the option of attending, joining live online, or participating at your convenience later. We will review the situation after Sunday so please keep an eye out for further information.
Let us all pray that people will respect the restrictions to slow the spread of the virus, let us pray for all in the frontline caring for the sick, let us pray that the vaccine programme runs swiftly and smoothly and let us pray for all who are sick, vulnerable, afraid and alone at this time.
This comes with my constant prayer for you all.
Every Blessing
Fr. Peter