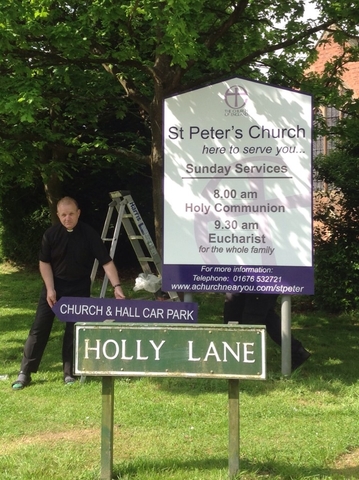 Following our welcome to the YCCN Climate Emergency walkers, we have had this message:
Thank you and your team very much for your generosity in providing lunch for the YCCN relay pilgrims on Sunday.
Having started following an overnight at St Joseph the Worker RC church in Banbury, they had 5 days of lunches in Anglican churches in Shotteswell & Warmington; Harbury; Stoneleigh, yourselves in Balsall Common & Sparkhill. With Thursday night in family homes from Kineton parish, Friday night St Paul's C of E in Leamington, Saturday night in the Salvation Army Coventry, Sunday night in the Methodist church in Solihull, Carr's Lane Church in Birmingham and a welcome finish outside St. Philip'sCathedral it has been a superb ecumenically supported leg of the journey.
We shall post further News stories about what we have done here, especially if they can be illustrated with interesting photos. You will also find the newsletter which gets distributed at the Sunday services, uploaded to the website for those who cannot get to church to collect their own copy. Click on the News tab below. You can also find or be sent the latest News by looking at, or even Liking, our Facebook page on this link or the Twitter feed which you can find here!