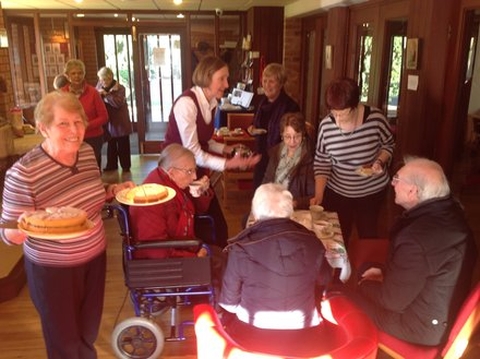 Afternoon Tea with friends old or new
10 Nov 2022 2:30PM — 16 Dec 2023 4:00PM
One of our best new ideas has been "Tea and Cake at St Peter's" and this is now a regular event - as you can see from the banner which is displayed outside the church in the week when it happens! Coming up on the Second Thursday of each month @2.00 - a chance to meet (or make) friends, chat and relax in our comfortable 'lounge' at the back of the church ('The Baptistry'). Hope to see you there (here).
On other Thursdays, the church is open as a 'WarmHub - and on *this* Thursday, the Hub will be running alongside the Teas!
For more upcoming events - tap on " more"! and if you have an idea for a new activity, why not let us know?
Back to events