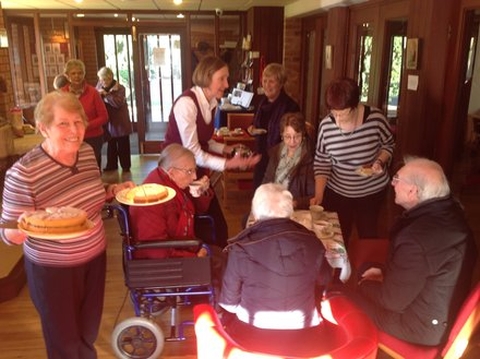 Afternoon Tea with friends old or new
2 Aug 2022 2:30PM — 16 Oct 2022 4:00PM
One of our best new ideas has been "Tea and Cake at St Peter's" and this is now a regular event - as you can see from the banner which is displayed outside the church in the week when it happens! Coming up on the Second Thursday of each month @2.30 - a chance to meet (or make) friends, chat and relax in our comfortable 'lounge' at the back of the church ('The Baptistry'). Hope to see you there (here).
Nb - for better safety while the Covid virus is around, we are meeting in the church with 'waitress' at-table service, so there is more space and less risk of infection. We hope this will reassure you.
For more upcoming events - tap on " more"! and if you have an idea for a new activity, why not let us know?
Back to events