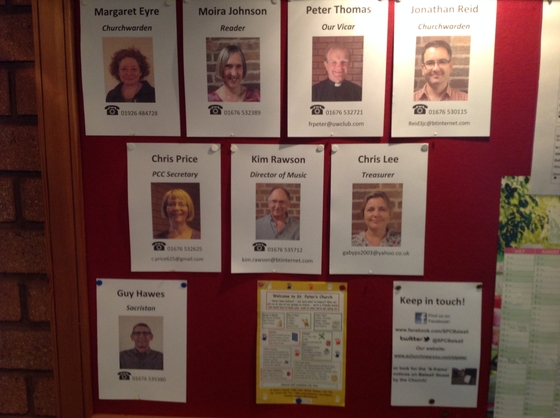 Malcolm Leighton
Well, it is over for another year. By the time that you read this article the Christmas decorations will have been put away for another year. Probably the last of the Christmas chocolates and mince pies will have also have been consumed. Our last Christmas card was delivered on January 3rd. The debate about the commercialism of Christmas will probably have been replaced by concern over how early in the year advertisements appear on TV for Easter eggs. Now is perhaps a good time to reflect on our Christmas experience 2018.

We had a lovely Christmas as our family gathered together in the beautiful city of York. We were in a terraced house overlooking the peaceful junction of the river Fosse and the river Ouse. Ten minutes walking brought us into the bustling city centre with all of its Christmas attractions. A big attraction for us has always been the very beautiful medieval York Minster. We were fortunate enough to squeeze in at the back as hundreds of people filled the immense building for the 9 Lessons and Carols service. The singing was exquisite and the readings uplifting. A moving experience in spite of the cold interior of the Minster.

Christmas is always extra special when it is spent with loved ones. It often creates lasting memories of the shared events. For us two it was wonderful to see the excitement on the faces of our grandchildren as they crept downstairs to see if Santa Claus had really been, even though they were not in their own house or even town. And to see the looks of pure joy when a longed for present was unwrapped was amazing.

Back home and in a new year it is perhaps a good time to consider what, if any, longer term difference Christmas has made to our lives. At Christmas Christians remember and celebrate the birth of Jesus who came into the world to save us all. Surely then our aim should be to become better people after the experience. That is easier said than done for some of us but we should still try. I heard a northern vicar speaking on television on Christmas morning urge his congregation to go out and become angels to other people. Maybe that is the way forward.