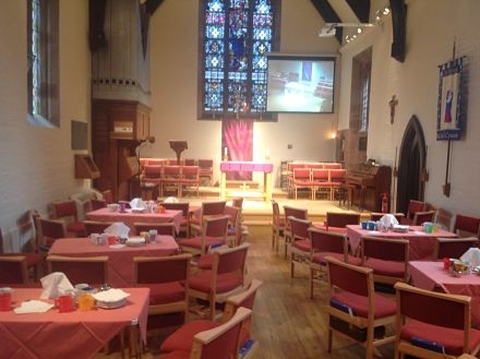 Growing our church
7 Jan 2018 7:15PM — 1 Apr 2018 8:45PM
We are running a course using the LYCIG (Leading your church into growth) materials, on alternate weeks between now and Easter. All who are interested in making our church grow, in numbers, and also in spiritual growth, or service to the community, are welcome to join in any of the sessions. (There is no cost, and no obligation to be at every session!)
There are two opportunities to participate in these sessions:
Sunday evenings 7.15pm March 18th
Tuesday evenings 7.30pm for 7:45 March 20th
Nb This is the last session that you can provide input which will then be considered by the PCC before creating our action plan for future changes.
Can't come Sunday? Come Tuesday! Can't come Tuesday? Come Sunday!
Sessions are informal and include some DVD clips followed by discussion in small groups. We will be looking at how we grow in faith and in numbers and how we reach out to our local community. We always start with coffee or tea, and there may be some chocolates on the tables!
This is an opportunity for the whole congregation to get involved and we hope that as many people as possible will come.
If you would like to know more please speak to one of the team, and if you would like to come but can't manage a Sunday evening or Tuesday evening, please also let us know, so we can arrange another session.
If you do plan on coming it would be helpful to get an idea of numbers, as there are notes to accompany the session which we will need to photocopy! We shall also be providing refreshments. So please, if you can, sign up on the list in church to help us plan. You don't need to come to every session – maybe just come and see what it's like!
You can also contact us by e-mail - spcbalsall@gmail.com will reach us
The LYCiG Team – Jonathan Reid, Alison Bennett, Chris Price and Moira Johnson.
Back to events